Transitioning from detective to author has been a rather arduous process.  It is often intimidating to switch careers and particularly to start over in a new field.  On my journey thus far I have been very fortunate to meet some rather incredible authors.  I am really impressed with how authors support each other and would like to introduce you to a few if you have not met them already.
D. Allen Rutherford, author of the Wargs trilogy, is a speculative fiction author.

I love to explore controversial topics related to science and history, seeking to ferrit out the unbiased truth (truth is relative) and facts, peeling back the layers of the onion as it were.  Science and history are (in my opinion) opposite sides of the same coin wherein, history deals with the aftermath of a chain of events while science leads us down uncharted paths setting off a chain of events. In both instances what is said and recorded is always biased by those who seek to cover up mistakes of the past or justify the moral and ethical divergence from a rational course for the future. I hope you enjoy reading my literary works, layered in mystery, horror, love, tragedy, intrigue, as well as, opening doors to moral and ethical debate on controversial modern scientific research and new views of historical events.
Andrew G. Nelson, is a retired NYPD sergeant who writes mystery and thriller novels.  He has published several books and is certainly an author to follow.  Andrew Nelson is a retired twenty-two year Law Enforcement Officer. He spent twenty years with the New York City Police Department, where he attained the ranks of Police Officer, Detective and Sergeant. During his career with the NYPD he served several years with the elite Intelligence Division. He retired in 2005. After his retirement he served for two years as the Jail Administrator for the Christian County Sheriff's Office.
Mystery Writers of America, Sisters in Crime, and International Thriller Writers, Sue Coletta is always looking for new ways to commit murder…on the page. She's the author of MARRED, rep'd by Tirgearr Publishing, and Wings of Mayhem. Her forensic article, Radiocarbon Dating and Skeletal Differences, appeared in the March 2016 issue of InSinC Quarterly. She's published in Murder, USA, A Crime Fiction Tour of the Nation anthology, and one of her short stories is slated for publication the upcoming anthology, RUN. Sue is the communications manager for the Serial Killer Project and Forensic Science, both founded by retired detective and cold case expert, Joe Giacalone. And she's the co-administrator and contributor to the author blog, The Book Stops Here.
   Talk about a cool cat!  Charles Peterson Sheppard, author of The Specialist:  The Costa Rica Job, is a multi-talented author!  You can follow him on Twitter at @CPSworks14560 and find him on his website.  Here is a description of his book:  After barely surviving thirty-nine days of hell in Costa Rica-the site of his first-ever botched assignment-the Specialist is just coming off a six-month hiatus when the beautiful Mimi Sabo contacts him. Desperate to find her kidnapped father and with just days to come up with millions in ransom, Mimi needs the Specialist's expertise, and quick. But there is only one problem: she is from Costa Rica-the last place the Specialist ever wants to be again. The Specialist is prepared to decline the job until Mimi slaps a fat check on his desk. When he begins his investigation, he enlists the help of his friend and former Israeli secret service member and soon discovers that things are not as they appear. Swept up in a life-or-death mission, the Specialist heads to Costa Rica, where he must walk a path of corruption and betrayal, pitted against drug cartels, dirty cops, turncoat agents, and a terrorist bomber. But even the Specialist could never have predicted what happens next. In this gripping thriller, one man must return to the place that has given him so much trouble and face his demons in order to solve a case for a beautiful client.
Check out Finn Pistonelli's blog and his adorable book entitled George's odd socks.  One reviewer wrote:  This is so much more than just a children's story. The author brings wonderful life to all the great and odd characters that surround the young protagonist, and George learns lessons that we would all benefit from considering. Adults and children will both enjoy this beautifully crafted, magical, whimsical adventure into the innocence of childhood.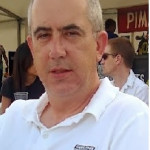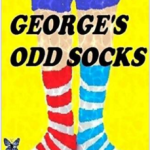 Jaylene Jacobus is the author of the literary paranormal romance The Midnight Circle, the first novel in the upcoming Midnight Series. A few of her treasured literary influences are Bram Stoker, Jane Austen, Margaret Mitchell, and Shakespeare. She loves blurring lines with cross-genres and was lured to the non-fiction side to co-write 101 Questions For Single People.
Jaylene lives in the foothills of the Cascade Mountains in the Pacific Northwest. She enjoys the progressive atmosphere of Seattle and never tires of wandering through the Emerald City drinking an Americano from the original Starbucks. Most of the time she can be found at home, spending time with her family or walking through the forested mountainside, dreaming up sentences worthy of writing down.  Her website is JayleneJacobus.com.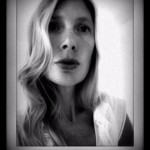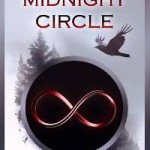 Raven Price is the ultimate Christian Fantasy fiction writer.  You can find her books on Amazon.